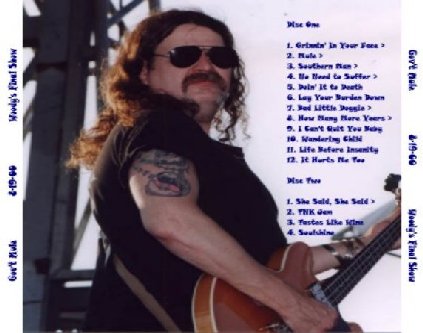 Grinnin' In Your Face> Mule> Southern Man> No Need To Suffer> Doin' It To Death, Lay Your Burden Down, Bad Little Doggie> How Many More Years> I Can't Quit You Baby, Wandering Child, Life Before Insanity, It Hurts Me Too, She Said, She Said> Tomorrow Never Knows Jam

Encore: Tastes Like Wine, Soulshine

Bayou Music Festival (w/Strangefolk & Disco Biscuits). Alan Woody's last show. RIP.